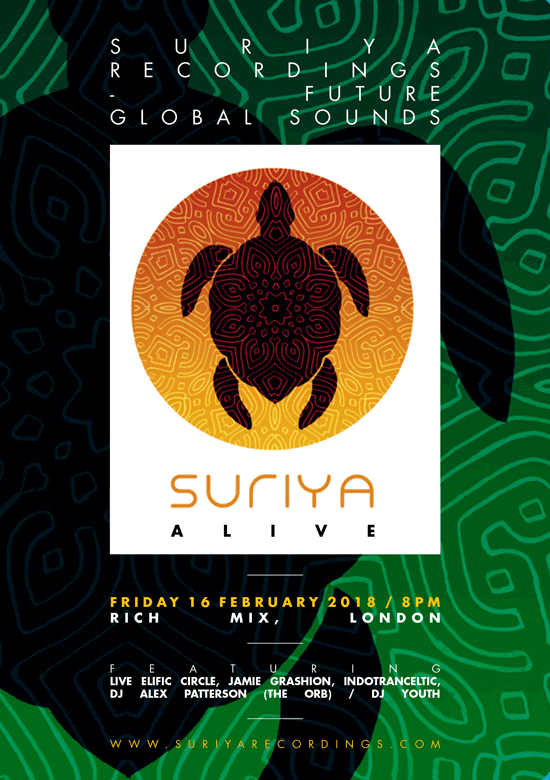 Details
Location
Rich Mix, London, E1 6LA
Organized By
Suriya Recordings
About event
Suriya ALIVE brings alive the music from Martin Glover aka YOUTH's new label Suriya Recordings. Suriya – Future Global Sounds "A new platform for musicians from around the world, combining ancient musical artforms with sonic treatments."
DJ Youth (Martin Glover) has achieved near mythical and a somewhat legendary status as a musician, artist, producer and DJ.
DJ Alex Paterson the Godfather of ambient house and co-founder of The Orb.
Elfic Circle showcase their release Bardik Springs double album. Celtic Harp explores paths that combine the contemporary bard traditions with different ethnical genres.
Jamie Grashion AKA Cosmic Trigger producer/mixer, has worked with the likes of The Orb, Gaudi and many more.
Indotranceltic recently released new album Stone Horse —
"western and Indian strings combine with bansuri and Electronica, creating expansive emotional soundscapes."
TICKETS
£7 advance / £10 on door