Nadav  –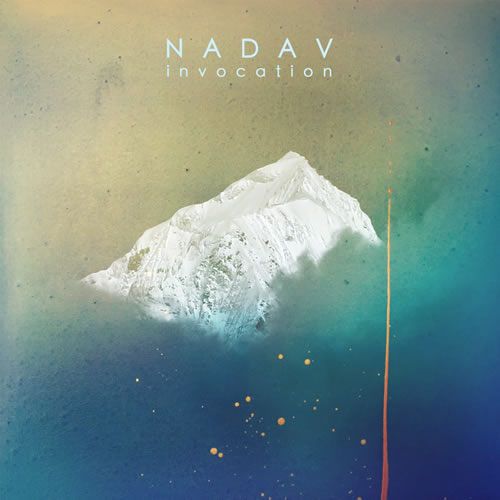 I N V O C A T I O N  is the new album from NADAV released by Suriya Recordings.  All songs originate from traditional lyric content derived from Vedic sacred texts, adapted and composed by Nadav Kahn. Out on digital 25/10/2019. Pre-release 27/09/2019
Suriya Recordings Audio CD box set –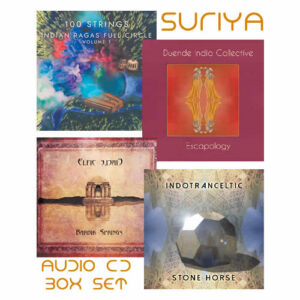 Suriya Recordings releases on CD are now available as box set at discounted price. Order online now from Suriya World Music Store
The Good Disciples –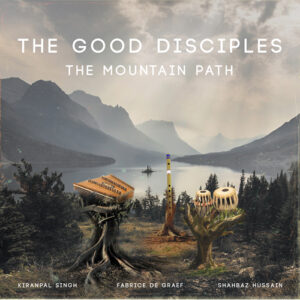 The Mountain Path celebrates the 50th anniversary of seminal World Music Classic Call of the Valley, a 1967 album by Hariprasad Chaurasia, Brij Bhushan Kabra, and Shivkumar Sharma. The Good Disciples are Santoor  Kiranpal Singh  and Bansuri  flute Fabrice De Graef . They are accompanied by Pakistani Tabla  Shahbaz Hussain.
Abraham Carmona –
Abraham Carmona Flamenco heritage meets Youth's production ambiance in Homage to Catalonia. A sublime, heartfelt, deep and spell bounding debut album for Suriya Recordings to be released on October 29th 2018.
Arthur Navarro –

Cover artwork painting by Youth
Polyphonic Omnipresence is the debut album of artist and producer Arthur Navarro, to be released by Suriya recordings on October 29th 2018. The album embraces sonorities from South America's native chants, Europe's classical music and Indian mystical instruments, and is an invitation for the listener to a sensorial and ethnical voyage. Ornamented with a strong anthropophagous and mystical character, Polyphonic Omnipresence is a musical work that maintains the transcendentalism, the sense of ancestry and the universality of Music being the basic foundations for its expansive sonority. Build and entangled through predominantly organic arrangements that mixes Eastern and Western influences, idiosyncratic textures and intricate vocal experiments in ancient and obscure liturgical languages (such as South American's Kraó and India's Sanskrit), the album takes a tour by points of origin of different civilisations in order to glimpse a culture of its own and to develop a new sound landscape that expresses the artist's plural cultural view allied to his spirituality, what makes Polyphonic Omnipresence a personal musical manifestation influenced by primordial cultures that resists echoing in the contemporary.