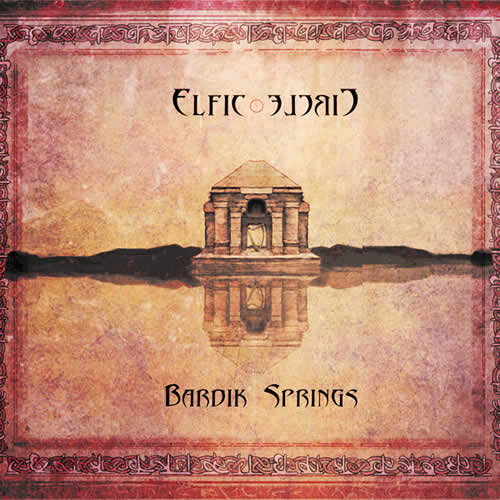 Bardik Springs
[layout-row]
[layout-column-one-half]
[lead-p]'Bardik Springs' is a bliss-infused album and the result of the Elfic Circle's journey and studies throughout India, Kashmir and French Brittany. [/lead-p]
Elfic Circle is a world music project that started in 1998 in French Brittany by Celtic harp player, composer and author Andrea Seki.
The second disc consists of remixes from Youth and Jamie Grashion, whose seismic reworkings combine elements of dub, electronica, trance, hip hop, flute and percussion into a dazzling journey from the shores of Brittany to the Asian sands of Kashmir.
These new explorations of the boundaries of song merge into an irresistible acoustic-electric symphony, as guitar and synth patterns echo and drone and unearthly sounds crest above what the heart would dream of. Future Global beats are captured through the mastery of the mix as a new landscape manifests.
Musicians
Andrea Seki (Celtic Harp)
Fabrice De Graef (Bansuri Flute)
Catherine Dreau (Percussionist and Multi-instrumentalist)
[/layout-column-one-half]
[layout-column-one-half]

Listen
[ai_playlist id="366″]
---
Remixes (1 min sample) [ai_playlist id="388″] Available on Audio CD and digital downloads
BUY from Suriya World Music Store
[/layout-column-one-half]
[/layout-row]