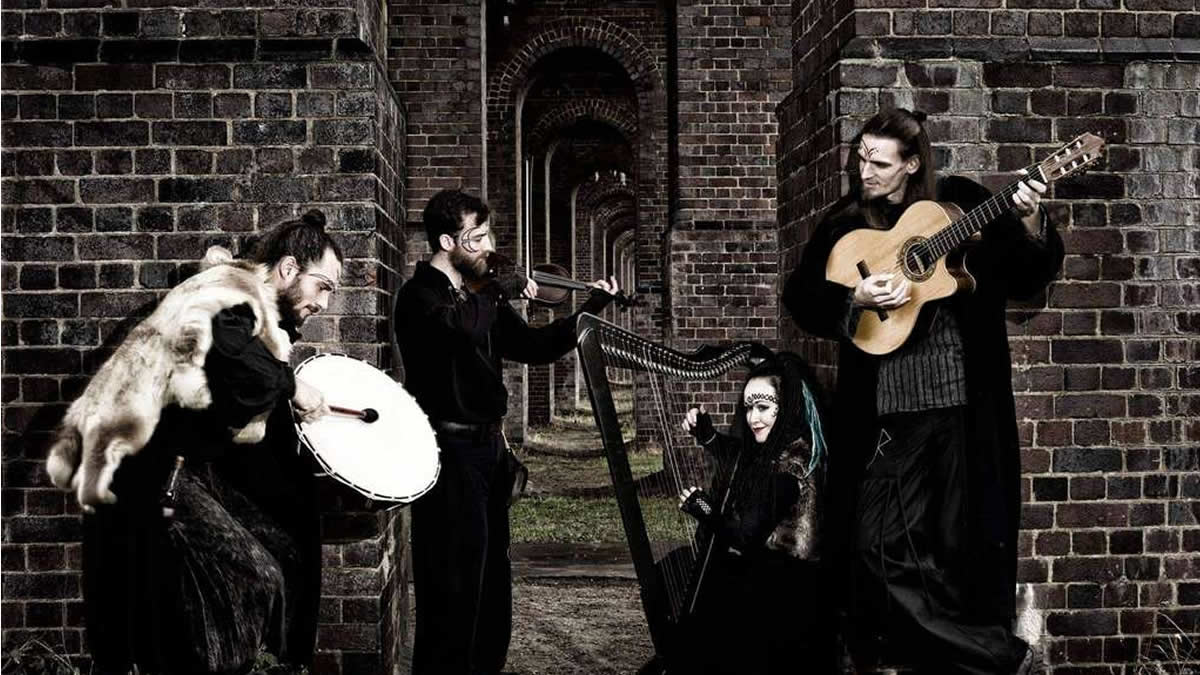 PerKelt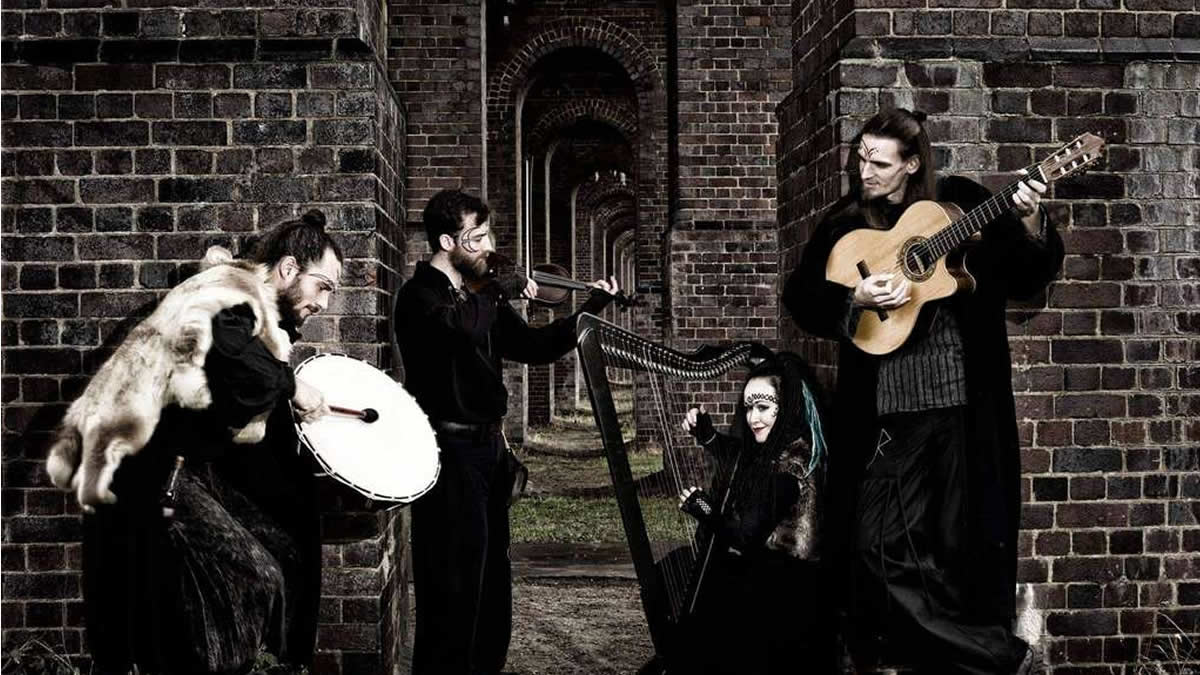 Maybe it's good to point out this band plays fast. Insanely fast! Great fun on stage and dropping jaws of the audience everywhere they appear. Over 700 performances throughout the Europe; in 2014 the Winner of the Exposure Music Awards (UK) as a Best live act.
with the unleashed energy of unbelievably quick whistles, recorders, tribal drums, guitar-fuelled engine and haunting vocals; welcome to the World of PerKelt!
Members:
Stepan Honc ( guitar, vocals )
Founding member of the band PerKelt, born in the Czech Republic, Stepan graduated from The Academy of Music and Performing Arts in Bratislava, Slovakia and graduated with honours at The Conservatory Pardubice, Czech Republic in Classical guitar playing and history of music. In 2002, Stepan won the Guitarreando classical guitar competition. Since 2008 Stepan has been putting all his time and effort into the PerKelt project as the composer,
arranger and producer.
Paya Lehane ( vocals, recorders, harp )
Founding member,lead singer and a composer of the band PerKelt, born in the Czech Republic, Paya was considered to be child prodigy recorder player since she was 4 years old. She has won many recorder competitions, following a methods of her teacher Jan Milde and graduated at the Academy of Music in Brno and the Conservatory Pardubice, Czech Republic in wind instruments and history of music. Previously, Paya has played with many Early Music ensembles and had attended the International Summer School of Early Music in the Czech republic.
David Maurette ( drums, percussion )
David came to London after many adventures all over the World, beating everything he could get his hands on, since his 15th birthday (including drum kit in a French heavy metal band). He joined PerKelt in 2015 with his set of african drums Dundun, Sangba and Kenkeni (and several cymbals, because that is necessary as well). Untaming his natural talent with every occassion, known as "the drummer that smiles", David became quickly a popular member of the band (both in the band and in the audience), increasing the sound to the level where PerKelt is not allowed to play smaller venues anymore..